Blog
Happy Innovation Week Canada!
From May 21 to 31 Canadians are celebrating Innovation Week.
We here at North End BIZ have partnered with our friends at Innovation Canada (Federal Government) to offer you a custom list of programs and services that can help you reach short and long-term business goals.
There are over 1,000 supports offered by the federal, provincial and territorial governments, including funding, loans, tax credits, interns, wage subsidies, collaboration and expert advice.
Visit innovation.canada.ca, answer a few questions, and get the tailored list of the programs and services relevant to your business, all in under 2 minutes.
See for yourself.
Happy Innovation Week!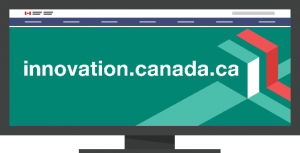 innovation.canada.ca
---