Blog
Breathing New Life Into North End Business
A new project is looking for some suggestions on how to help the North End get down to business.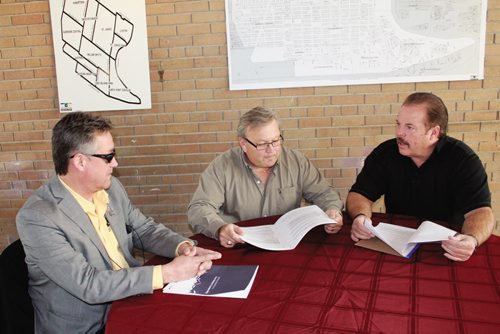 Project Re(NEW) — where the NEW stands for North End Winnipeg — is a study and series of community engagements with the purpose of revitalizing North End business.
The project was commissioned in the spring by North End Community Renewal Corporation (NECRC) and its program, the North End Business Development Centre (NEBDC), and had its first stakeholder session on Tues., Oct. 22 at NEBDC (607 Selkirk Ave.).
"What we we're looking for is an identity, a vision and strategic plan for the North End commercial districts," says Richard Halliday, business development manager at NEBDC. "We're talking with the community as a whole. That could be residents, business owners, all sorts of stakeholders, and then we're going to continue that into more focused discussions around different community renewal concepts."
After the sessions, NECRC and NEBDC hope to have a strategic plan in order to attract businesses and investors to the North End.
"At the same time, there will be some guidelines and recommendations for streetscaping and architectural design, tying in each area by its own identity," Halliday says. "For instance, Main Street will be different than Selkirk Avenue, and Dufferin too. They all have their different times in history and we're looking to renew those, have these guidelines and recommendations so any new developer or investor can sit in with the local community who is already here."
He says there was a good turnout at the first stakeholder session at NECRC, at which residents, businesses, real estate agents and service agencies were represented. The meeting included a video presentation on Better Blocks, which Halliday says how "change can be made without a lot of investment by having community involvement."
There will be three more stakeholder sessions in November, with a "creative spaces" discussion on Nov. 13 at NEBDC and presentations on initiatives like Better Blocks and Popuphood — which looks at retail and renewal — on Nov. 26 and 27. The venue has yet to be determined.
Halliday says the biggest hurdle to North End business is the perception that the area is unsafe and undesirable.
"Granted a lot of (the perception) is true, but there are a lot of good things too. Unfortunately the good things in the community don't seem to surface as prominently as the negative," he says. "These are good neighbourhoods with good, hard-working people, who are interested in making a better community and a better life. There's opportunity"
Everyone is welcome to attend the Project Re(NEW) stakeholder sessions. For more information go online at: http://projectrenorthendwpg.com
---