Graffiti Removal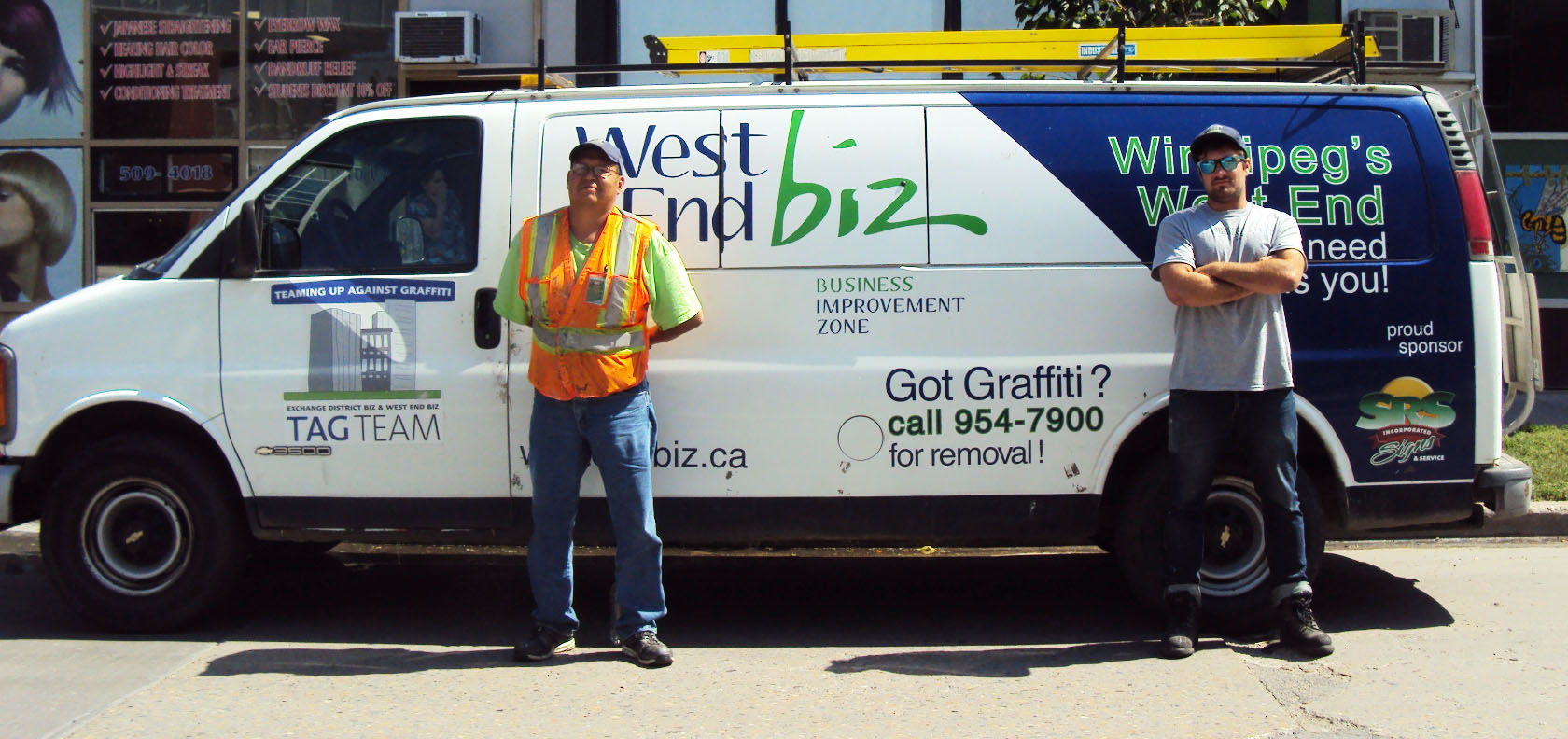 How Does It Work?
The North End BIZ offers a free year-round graffiti removal service for our members. This is provided through a partnership with the West End BIZ and Exchange BIZ called Tag Team. North End BIZ members must first sign a waiver form, and this waiver form is good for 2 years. The graffiti removal van has a scheduled date, one day per month, when they remove graffiti in the North End BIZ .
Removal Schedule For 2017
January 9, February 6, March 6, April 3, May 2, May 1, 29, June 26, July 24, August 21, September 18, October 16, November 13, December 11.
Download & Sign Graffiti Waiver Form